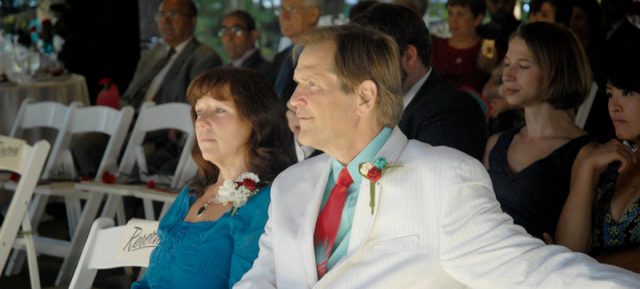 Last updated on: Aug 7, 2018
Don Croft has tragically died following a paragliding accident in Washington state, USA. The inventor of the towerbuster and holy hand grenade cone passed away on 21st July 2018 from injuries sustained during the para-glider launch.
Donald, pictured in the above photo with his wife Carol, suffered head trauma and was airlifted off the mountain paragliding site to Sacred Heart Medical Center in Spokane, Washington state, where he died.
The family has not released further details at this time, but have stated that the airlifting alone is likely to cost at least $30,000.
A gofundme page has been set up for anyone who would like to make a donation to his wife Carol, to help with the costs.
The message on the gofundme page, written by their friend Dooney reads as follows:
I am very saddened to report that our good friend Don Croft passed away July 21, 2018 from injuries sustained during a paraglider crash. Don's family is not quite prepared to share all the details of the incident right now, but we felt that we needed to let people know what is happening. There will be a memorial service for Don at his brother's home on Wednesday, July 25.

Don was a brilliant, generous man who, along with Carol, did so much to help heal the planet. His unique viewpoints and articulate way of expressing himself made it a pleasure to read his posts, articles and emails. He was much loved as a husband, father, brother and friend.

I'm finding it hard to write a long post because I am still shocked and stunned, like all of his family and friends. Please send your love and boosts to Carol. She is doing okay but could definitely use your good thoughts.

Don was airlifted off the mountain paragliding site to the hospital, and that is likely to be a bill that will be at least $30,000. Carol could really use some help meeting that obligation as well as hospital and funeral costs.

Carol and Don have given much to the world. They have spent the last 18 years spreading orgonite and teaching people all around the world how to do it too. We are hoping that you can help give back a little to Carol as she deals with the loss of her husband.

Thank you for your thoughts and prayers,
Dooney
Don was kind enough to make his many inventions and discoveries including the towerbuster and holy hand grenade cone public domain, free for all, and always remained resolute that catalysed resin, metal shavings and a piece of quartz are all that is required.
For nearly 20 years, with many different "versions" of orgonite coming and going, while encouraging innovation, he continually reminded us that the basics work very well.
Please see below for an excerpt from our recent article on the history of orgone and orgonite, detailing an abbreviated version of Don's contributions.
---
1999-2000: Orgonite tower busters and cones invented

Don Croft, inspired by Welz's orgonite, and with the help of his daughter Nora and wife Carol, used resin, metal shavings and quartz crystals to create what he called towerbusters (TBs) and holy hand grenade cones (HHGs).

At around 7cm (2.5"), these pieces were much larger than Welz's original 1-2cm (0.5") sized orgonite pieces.

There was also a difference in materials, with Croft using metal shavings instead of powdered metal, and quartz crystal pieces instead of powdered quartz.

Despite the differences in size and materials, Welz's original term orgonite was adopted to describe the altered material.

Early 2000s: Orgonite gifting movement born

Don Croft and his wife Carol noticed that orgonite was useful for keeping around the home, as well as for travelling.

However, they also found that when orgonite is placed near to large electrical equipment outside (especially transmitters such as mobile phone masts or cellphone towers), it managed to reverse the negative effects the towers have on orgone energy – turning the bad orgone that mobile phone towers output into good, restoring and enhancing the environment and atmosphere nearby.

Croft estimates that he has distributed 100,000 orgonite pieces in this manner, and kept detailed accounts of his expeditions. His reports and observations of the resulting benefits inspired others, and gave rise to a gifting movement, where "gifters" distribute orgonite around their local area and wider environment.

One of the most prolific gifters is Georg Ritschl, who has distributed over 30,000 TBs in and around South Africa.

It has been suggested by Croft and others that amongst many other benefits, extensively gifting cities in a grid-like pattern has contributed to lower crime rates.
---
A podcast by Geoff Brady from In Other News Radio was posted on the gofundme page, and includes messages from friends and family, as well as a couple of interviews previously conducted with Don.
Please feel free to share this article, and if you have any questions, leave a comment or contact us.
Published on: Aug 5, 2018