This orgonite piece is designed to be used to aid plant growth and vitality.
Orgonite alone is beneficial to plants, but its ability to enhance the metaphysical properties of gemstones contained within it enables us to combine orgonite with specific gemstones renowned for aiding plant life, creating this specialist Gardenite Plant Growth orgonite piece.
This piece can be used inside or outside, has an effective range of about a 2 meters, and should be placed as close to possible to plants. Ideal positions include:
Next to, in contact with the earth of, or buried inside potted plants
On top of the earth or buried outside
Inside, underneath, or next to containers of seeds for sprouting
Close to cuttings to assist with root growth
Close to weak or vulnerable plants
Close to fruit and vegetable plants to boost yield
Submerged in ponds to aid water-based plant growth
Close to cut flowers to keep them fresher for longer
In or near a fruit bowl to extend freshness of loose fruit
Basic field grade orgonite is renowned for aiding plant growth and vitality, so for large outdoor areas, it is advisable to use our Field Grade Orgonite in combination with these Gardenite pieces, and possibly HHG cones.
It is sensible to prioritise placing Gardenite in areas where people congregate, where favourite plants are situated, and areas in dire need of assistance. Field orgonite can be distributed in all other areas of the garden.
Orgonite continuously converts negative orgone energy into positive orgone energy, and assists to combat the disruptive effect that electronic equipment has on this etheric energy.
Disruptions to this invisible etheric energy may manifest as plant growth and vitality problems.
The assistance offered by this piece is due to the combination of the negative energy scavenging and positive energy emitting qualities of orgonite, with the enhancement and amplification of the inherent metaphysical properties possessed by specific gemstones renowned for aiding plant life.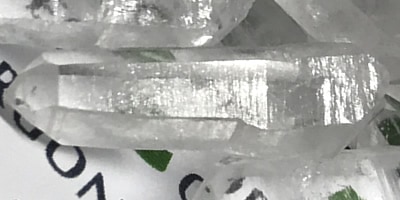 At the heart of our Gardenite Plant Growth Assistance orgonite device is a double terminated Lemurian seed quartz crystal. Lemurian crystals are considered to be master crystals; associated with all chakras and astrological signs, and are able to communicate with other crystals.
Metaphysical legend indicates that the peaceful ancient Lemurian civilisation planted these unique crystals around 12 million years ago, for future generations to uncover.
Physically, Lemurian crystals have multiple bar-code like horizontal grooves, striations or stripes along one or more sides of the shaft. These are said to contain information, knowledge and wisdom programmed and embedded by the Lemurian civilisation.
Standard single terminated crystals focus and amplify energy in one direction, but naturally double terminated crystals are known to simultaneously absorb and transmit energy in both directions.
A single terminated crystal can send energy from one chakra to the next; double terminated crystals can exchange energy between chakras, clearing blockages and bringing greater balance and stability.
This bi-directional transfer of energy can introduce or enhance stability in all the subtle energy systems of the body, and is especially useful in balancing energies between two people.
Gemstones and crystals included in this piece are:
Russian Shungite
Said to promote vigorous plant growth.
Moss Agate
Known as "the gardener's talisman" as also is said to increase plant growth.
Malachite
Said to be associated with vegetation, agriculture and healthy crops by Ancient Egyptians.
Green Aventurine
Said to assist plant growth, and help people understand the requirements of plants better.
Tiger Eye
Said to foster root growth.
Amethyst and Rose Quartz
Both said to improve plant vitality.
Selenite
Clearing, charging, and enhancing the properties of other crystals and stones in this piece.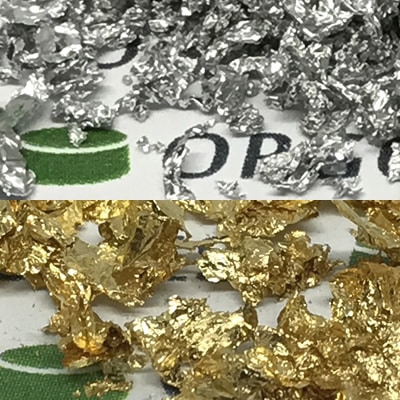 100% pure, clean aluminium makes up the metal portion, along with flakes of 24-karat gold in the matrix. Gold is often referred to as the master healer, being able to clear negativity from chakras and energy fields of the physical, emotional, intellectual and spiritual bodies.
Gold is considered to have an energy which is cooperative, receptive and regenerative, and works very well with other gemstones, attracting and maintaining qualities from other stones, increasing their power, while providing a stabilising influence on them.
This item comes presented in a black velvet jewellery bag.
Each piece is hand made, and takes at least 6 days to make. We try our very best to ensure they are as aesthetically pleasing as possible, but the nature of the processes involved means that air bubbles, small holes, or blemishes may possibly be present.
Any such physical imperfections have no effect on the function of the piece.
This orgonite piece is orgone processing material. It converts orgone from negative to positive, and is also thought to release positive orgone energy when stimulated by conventional forms of energy.